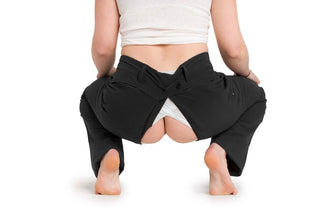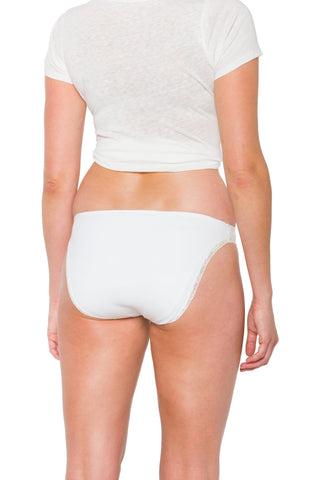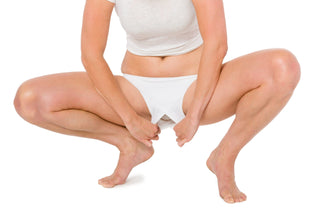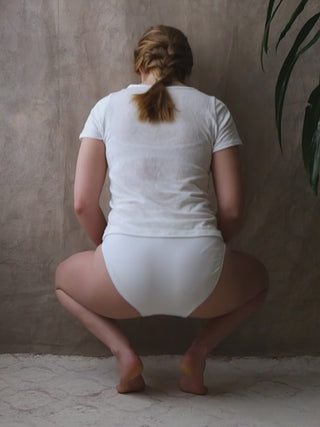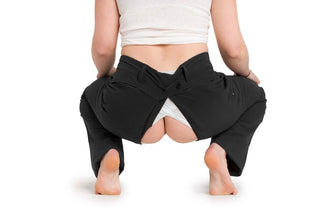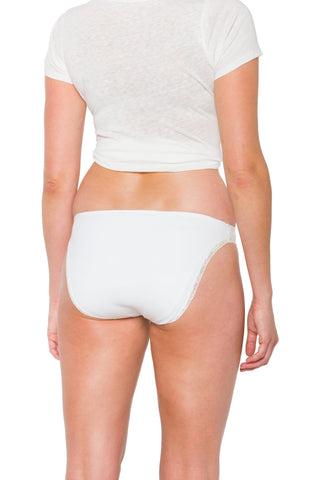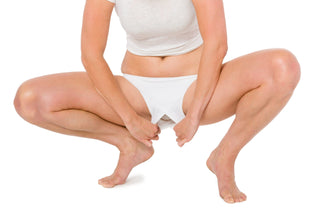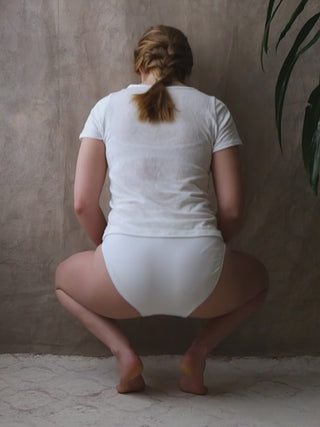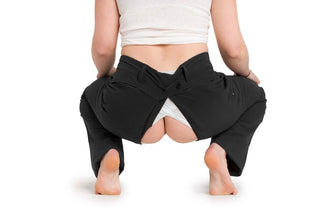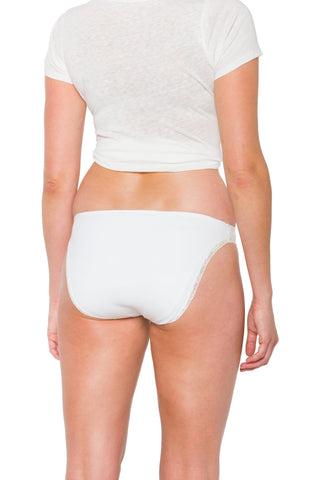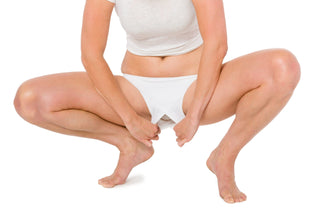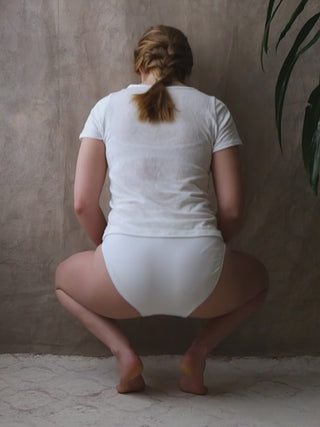 ELIRA Panties
Size
XS
S
M
L
XL
2X
3X
4X
5X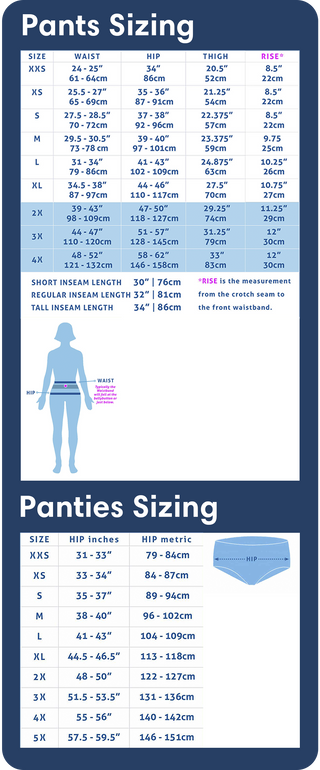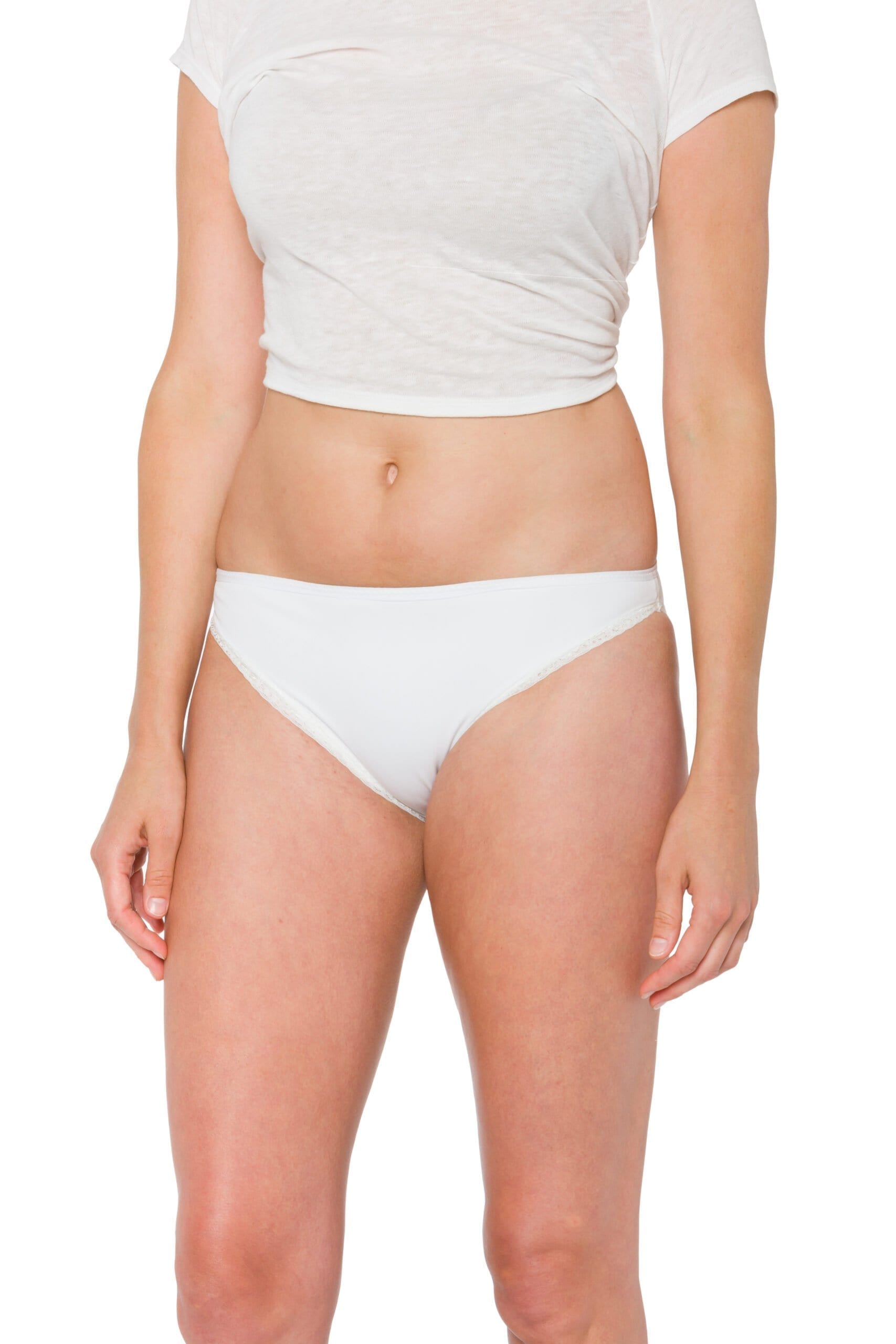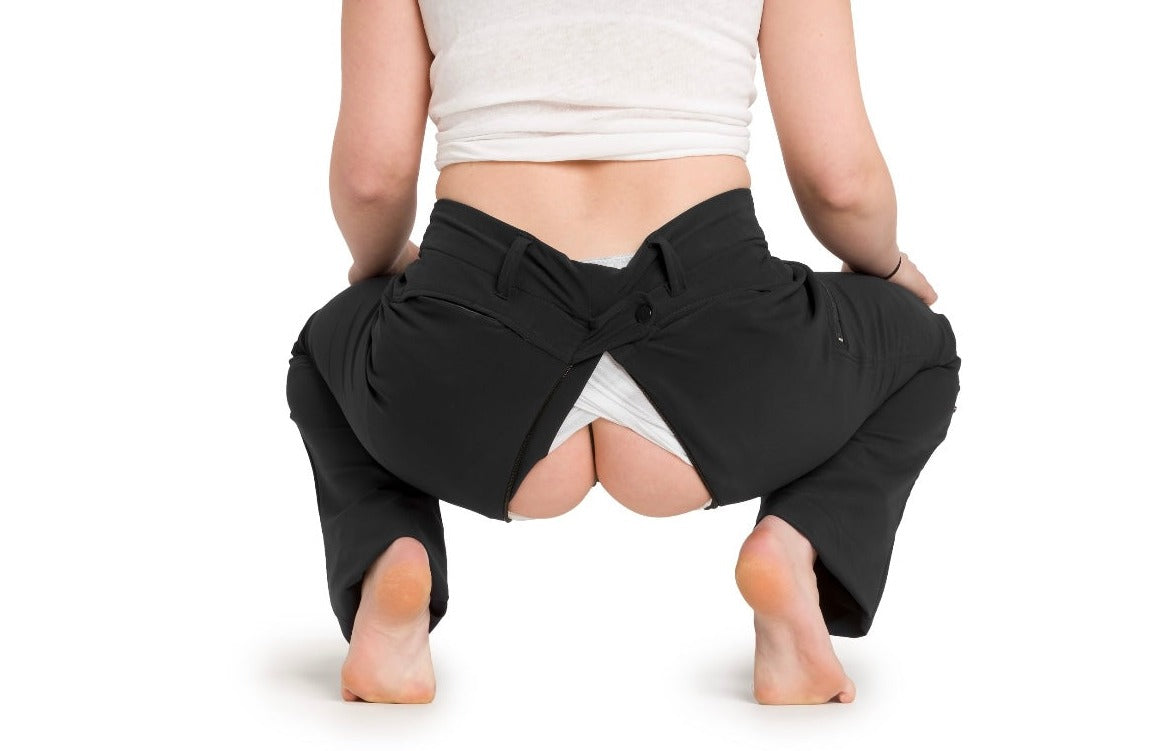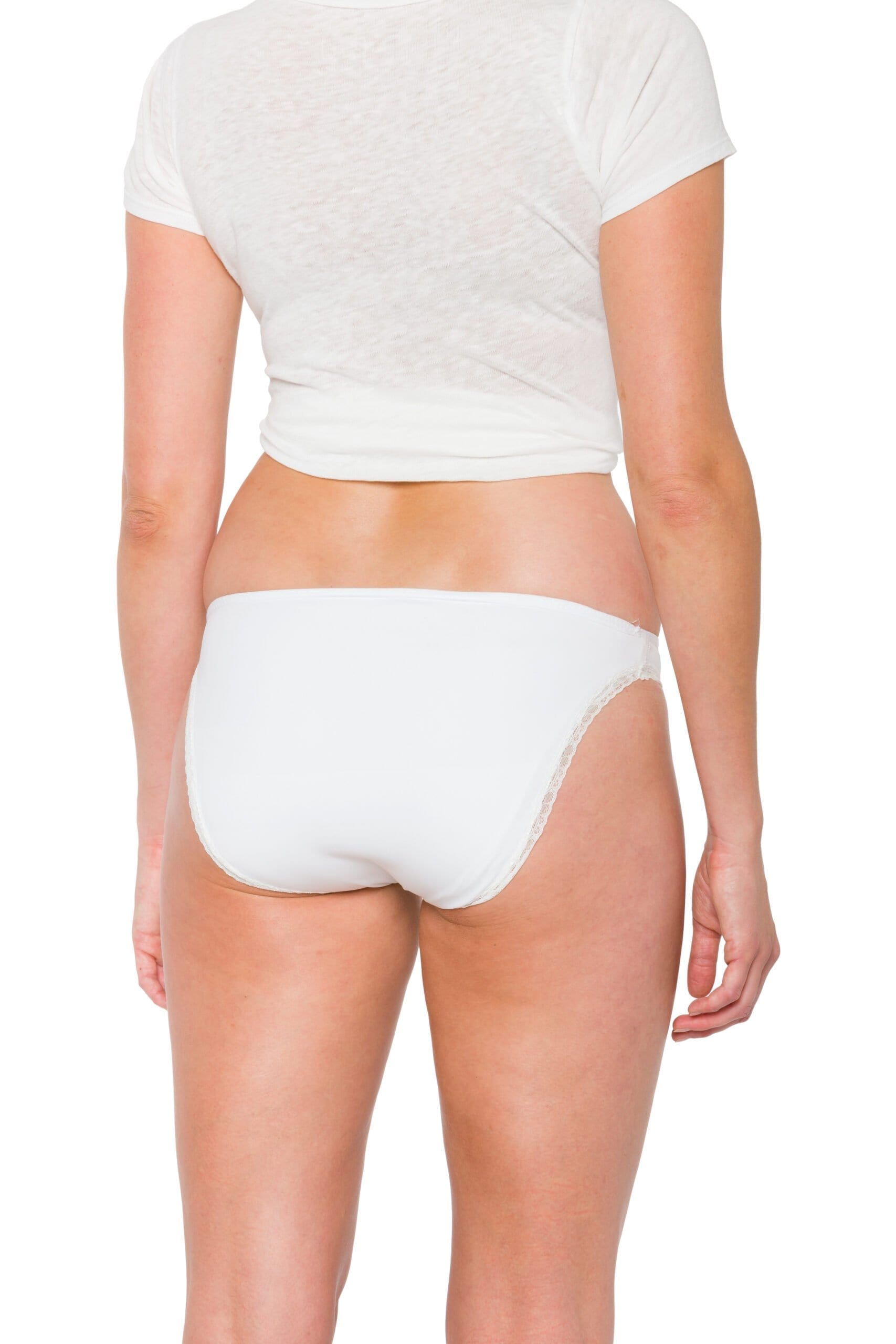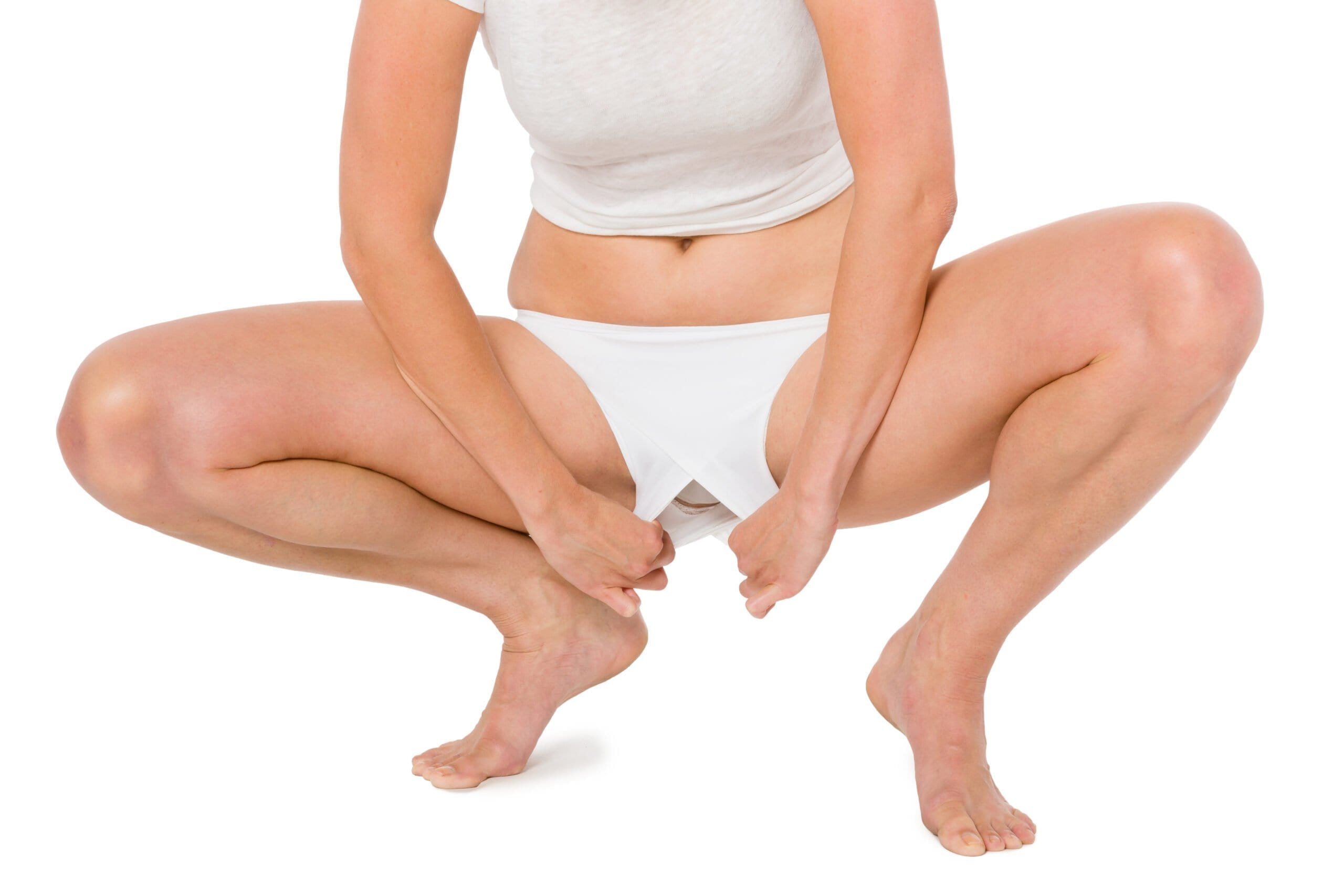 PRODUCT DESCRIPTION
The ELIRA underwear is the perfect companion accessory for ELIRA pants with a zipper that opens for relief in the field. The patented design of these underwear ensures a comfortable and convenient experience while wearing in the field.

Made of a very thin double layer, the ELIRA underwear gently parts with your hand when you squat. This unique feature ensures that you can easily use the ELIRA pants without discomfort. Moreover, the 4-way stretch of Polartec Power Dry fabric used in the underwear sets a high standard for moisture management, promoting a fast-drying, breathable, and moisture-wicking performance.
The moisture management technology used in this underwear is critical when wearing workwear in the field. Workwear can often be heavy and can cause sweat buildup, which can be uncomfortable and distracting. The moisture-wicking properties of the ELIRA underwear ensure that you stay dry and comfortable all day long, even in the most challenging work environments.

They are made with 50% recycled P.E.T. Plastic, making them an eco-friendly choice for those conscious about the environment. This makes them a sustainable choice and adds to their durability and longevity, ensuring they can withstand the rigors of harsh working conditions.

ELIRA underwear is an innovative and convenient accessory that complements the ELIRA pants perfectly. Its unique design and advanced moisture management technology make it an excellent choice for anyone who needs comfortable and reliable workwear that can keep up with their demands. Whether you work in construction, farming, or any other field, ELIRA underwear is a reliable and comfortable choice. 
THE ELIRA DIFFERENCE
Introducing the ELIRA ecosystem, the ultimate activewear solution for modern individuals who seek style, comfort, and functionality. ELIRA has revolutionized activewear, merging cutting-edge design with innovative features that cater to the demands of today's busy and ambitious individuals. Say goodbye to ill-fitting, uncomfortable, and outdated activewear, and say hello to ELIRA – the perfect blend of fashion and function.
Our ELIRA pants are designed with a high waist, providing an elegant silhouette and enhanced support to your midsection and lower back. The adjustable internal drawcord at the waist ensures a secure, custom fit, so you can confidently tackle any task with ease. No more worrying about constantly readjusting your pants throughout the day.
ELIRA pants effortlessly adapt to your environment with their convertible feature, allowing you to switch from full-length pants to capris with a simple snap. Whether you're at the gym, on a hiking trail, or running errands, you'll always be prepared to face any situation in style.
Crafted from high-tech fabrics that are breathable, moisture-wicking, and quick-drying, ELIRA pants keep you comfortable and fresh all day long. Our fabrics are also pill and snag-resistant, ensuring that your activewear maintains its polished appearance even with daily wear.
Stay protected from unexpected spills and splashes with our Durable Water Repellent (DWR) coating. ELIRA pants are designed to keep you dry and comfortable, regardless of the weather or activity conditions.
Functionality is at the core of ELIRA pants, featuring an array of deep, strategically placed pockets that provide ample storage for your essentials. With both zippered and open options, you can securely store and easily access your belongings, making your day more efficient and hassle-free.
Upgrade your activewear wardrobe with ELIRA – the perfect fusion of style, comfort, and practicality. Experience the freedom and confidence that comes with wearing activewear designed specifically for today's empowered and modern individuals. Don't just dress for success – embody it with ELIRA.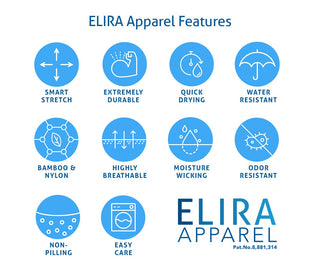 RETURN POLICY & WARRANTY
Is your ELIRA Apparel item not quite right? Change your mind? We can help! 😄

Returns and exchanges may be submitted within 30-days of shipment of your order. We encourage you to try on and examine your products upon receipt so potential issues can be resolved swiftly. Products must be unwashed and unused with tags still attached. Additionality they must be free from stains, odors, pet hair, etc.

We offer a full guarantee for manufacturer defects that arise within the first 30 days of ownership. This warranty does not cover damage due to accident, negligence, improper care. If you are unsure if your issue is covered, please reach out via support@eliraapparel.com to find out.
Exchanges
If your ELIRA Apparel item is not quite right or if you change your mind, we are here to assist you. We offer free exchanges within the contiguous USA. To be eligible for an exchange, please ensure that the items are unworn, unwashed, and have intact tags. We kindly request that no animal hair is present on the items. While we love our fur-babies too, clean returns are necessary for us to facilitate the resale process.
Store Credit
We offer free returns for store credit within the contiguous USA. If you are unsure about your preferred choice at the moment, you can convert your return into online store credit. The store credit is valid for two years, and we will cover the cost of return shipping. Upon confirmation that your return package is "in transit" according to USPS tracking, we will issue the store credit.
Refund
Should you wish to receive a refund without opting for an exchange or store credit, we offer a return shipping label. Once we receive and process your return at our warehouse, we will initiate the refund back to your original method of payment. Please note that a shipping fee based on the cost of your shipping label, ranging from $7 to $15, will be deducted from your refund total. This fee applies to shipments within the USA. We do not refund shipping costs, and international shipping fees are non-refundable.
Changing an Order in Progress
If you have recently placed an order and wish to make changes, please note that our fulfillment team works efficiently, and it may not always be possible to modify an order once it is in progress. You are welcome to contact us; however, please understand that we may be unable to prevent the order from shipping. If your order has already been shipped, we kindly request that you wait until you receive the item and then proceed with an exchange.
Very comfortable!
I have so many pairs of underwear that are not comfortable when being active and sweating and these are awesome! I'm going to be honest and say I do not wear them with my Elira pants, because I haven't figured out how to pull them apart and hold them open while I wipe, I found it just easier to wear a thong that I can pull to one side, but these quickly became my favorite undies to wear on long runs!
Great underwear
I saw these as a kickstarter eons ago, but not long after I had a, ahem, full moon episode, while trying to pee along the side of the jeep on what we *thought* was an empty road. *oops*, LOL. I wasn't ready to commit to pants, so I only went with underwear, thinking they'd be amazing under a skirt, particularly when traveling overseas. So far I've been very impressed. They're comfy, wash well, wear well… So glad I decided to support this project and glad to see Kelly's vision grow. If you're a back country hiker or traveler, these are definitely a must.
Love!
Love these panties so much! I was cautious about this style being a plus sized woman. Turns out, I love them so so much. The most comfortable underwear I've ever worn. I regret not buying more so I might have to make another order!
Awesome undies! Long over due!
I traveled to Africa this past summer and Kelly had me Beta test these underwear and pants. I have to say these underwear combined with the pants made it very easy to take care of business in the Bush. I found for me it was easier to unzip the pants from the back and separate the folds of the underwear, then separate my folds :) so as to facilitate a straight stream , which made taking care of business much easier. De-smushing yourself Is very important because we do smush our bits and this makes bathroom breaks a bit haphazard. I figured out before I left that I need to separate the folds so as to facilitate a straight stream. This takes a bit of practice, but once you have it down you have success every time. Can't wait to take these undies and my pants on my next trip.
Comfortable, with no riding or visible panty line
I love these underwear!! I'm always careful about bikini style underwear because they generally indent into my butt. These do not, and they are so soft while also staying in place. Lightweight, breathable, quality fabric!
Plus they don't open while moving around throughout the day! They work excellent with my Elira pants.